AirTran Airways has signed a new financing arrangement with Norddeutsche Landesbank Girozentrale (NORD/LB), one of the largest state-owned banks in Germany, to provide permanent financing to the airline for Boeing 737-700 deliveries in 2011.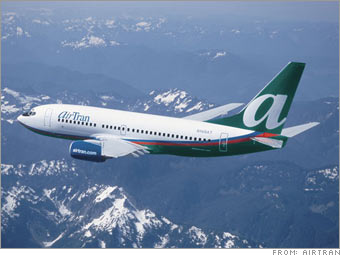 "Despite the challenging economic climate, we are delighted to announce the backing of NORD/LB for our 2011 aircraft deliveries," said Steve Rossum, AirTran's executive vice president and general counsel, in an AirTran release.
NORD/LB has been a longtime partner of AirTran Airways, dating back to the airline's first owned Boeing 737-700 in 2004.
"We are excited about supporting AirTran Airways in this important transaction," said Oliver Gruenke, deputy head of NORD/LB's global aviation team. "The North American market, and especially the resilient sector of low-cost airlines, has always been our focus area, and we are delighted to combine a strong airline and the Boeing 737 next generation product in this transaction."
AirTran also posted a net income of $12.4 million and earnings of 9 cents per share, compared with net income of $78.4 million and earnings of 56 cents a share in the second quarter of 2009.
During the second quarter of 2010, AirTran also had $26.4 million in unrealized losses, net of taxes, related to the reduction in value of future fuel hedges. Fuel costs jumped 43.1 percent to $228.9 million.
Second-quarter revenue for the airline rose 16.1 percent to $700.6 million.
Kevin Healy, AirTran's senior vice president of marketing and planning, said in an interview that AirTran's underlying business was strong in the quarter, with operating profit up 3.1 percent.
The market has rebounded strongly over the spring and summer, he said.